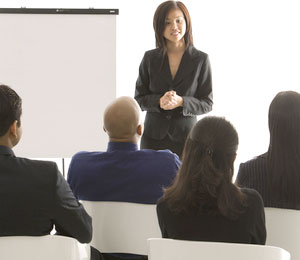 APSA workshops
From leadership coaching to managing workplace conflict, we provide APSA members with professional and personal development workshops. We also host social events like the annual Burnaby, Surrey and Vancouver Summer BBQs, to create opportunities for members to mix and mingle with their fellow colleagues.
Professional Development Benefits

Reimbursement of Professional Development Expenses
Policy AD 10.11
This non-taxable benefit provides $700 per year, bankable to a maximum of $3,500, for expenses incurred by a member for personal professional development that are not directly related to his/her department. Before you make a purchase, check out the PD Reimbursement Guidelines.
Related Articles

Professional Development Leave
Policy AD 10.09
Up to 12 months of leave may be granted to pursue a course of studies that will significantly contribute to a members' ability to fulfill their position duties. Members must have at least 6 years of services and demonstrate the value gained by both the University and themselves.

Tuition Waiver
Policy AD 10.12
This taxable benefit is for continuing full and part-time APSA members, their spouses and dependents. It covers all academic programs and credit courses offered by the University. Members must meet all requirements for admission and pay all student fees.
Under reciprocal agreements, there are a few student positions at Carleton and York universities for children of SFU staff. Contact Shannon Pitney at 2.4686, shannon_pitney@sfu.ca.

Tuition Reimbursement
Policy AD 10.10, section 4.01
With approval of their supervisors, continuing members are eligible to apply for reimbursement of up to $1000/year for costs related to job-related learning opportunities, including courses (credit and non-credit), seminars, webinars, round tables, conferences or workshops, that enhance performance in their positions.

In-house Professional Development courses offered by SFU Human Resources
Policy AD 10.10, section 5.02
Programs made available in-house by Human Resources will be advertised by e-mail and on the HR Web site.

Position Rotations and Cross Training of Employees
Policy AD 10.10, section 5.03
With approval of their supervisor and supervisors of the departments affected, members are eligible to exchange positions within or between departments for a duration of three (3) months to one (1) year.