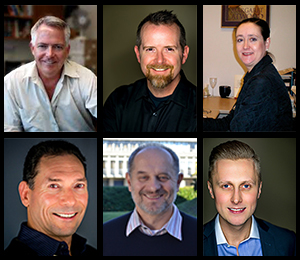 Volunteers are APSA's single most valuable resource. Every minute they spend volunteering provides positive momentum for the APSA community.

Join a committee to,
connect with members outside your department,
have your voice heard on salary, pension, policy and advocacy issues, and
advance your committee specific skill set through paid professional development.
Opportunities
There are three vacant Director positions on the Board of Directors.


Director position description
The Board oversees all of the Association's activities. A Director,
reviews monthly reports from APSA's committees, to approve activities and provide direction.
meets with senior SFU administrators to discuss issues APSA members face,
ensures the Association is financially responsible, and
advances the Association's long-term goals.

Time commitment
3 - 4 hours per month, three-year term, from November 2018 to November 2021.

Nomination deadline
Nominations have now closed. Check back soon for voting details.
General Application
Didn't find anything that grabbed your attention? No problem. Tell us how you're looking to get involved by filling out the volunteer application form. When volunteer positions arise, we'll match them to your interests and experience.